Posted by Makitso® USA on Mar 13th 2018
Makitso® USA was named top choice by an audience of active buyers at EXHIBITORLIVE, the trade show industry's premier event held at Mandalay Bay in Las Vegas over three days. The 20' x 30' exhibit, designed and produced by Makitso USA, won the Buyers Choice award for their new line of Inflatable Backlit Counters and Towers. The exhibit, designed around the theme "Step Into The Light," features textures and elements commonly found in modern illustration and graphic design."We wanted to create a feeling of 'fun' and 'innovation' around our new collection of backlit products by using complimentary colors and patterns against bold, solid backdrops to draw your eye into the booth with the use of light," said Anthony Bellemare, Marketing Communications Director for Makitso® USA and BrandStand® International. "The design highlights the people, the energy and the philosophies behind the brand while creating a space for engagement with our audience so we can start new relationships or strengthen existing ones."
"We are very honored to receive this award and to be recognized by the industry we are passionate about," adds Ralph Canaphany, President and CEO of Makitso® USA and BrandStand® International. "In wouldn't have been possible without our new team out of Stafford, TX USA, in collaboration with our international teams and network of dealers, which has created a forum for innovation. We can prototype ideas and get real-time feedback from our team members and dealers, which has been crucial to driving new ideas into the market and making products our clients need."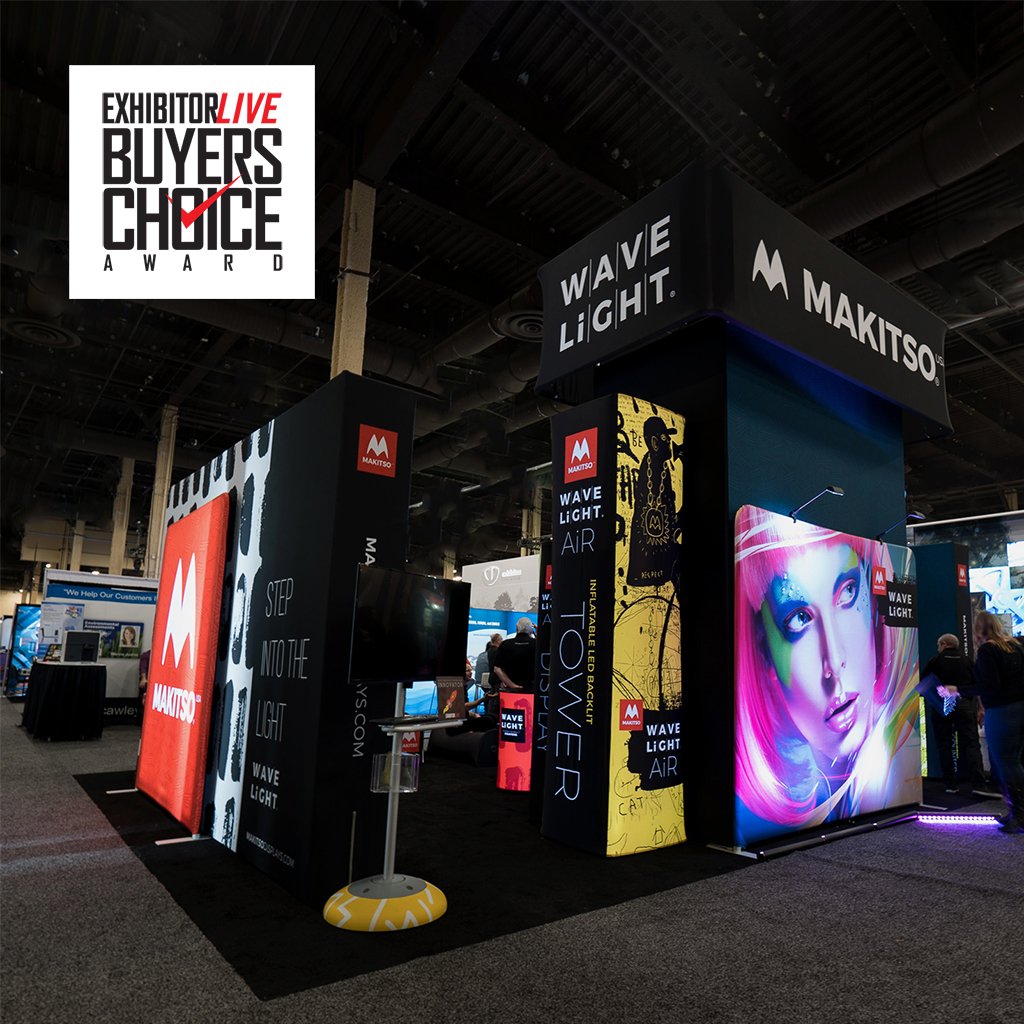 Photos by:Gabriel Hutcheon