Posted by Best Tradeshow Display on Jul 10th 2019
Whether you're a start-up launching a new product at your first event or a seasoned exhibitor of trade shows looking to expand your international brand exposure, using light to tell your story can increase your chances for a successful marketing campaign.

With most consumers experiencing information overload, it's important to create a unique environment that's clean, easy to read, sets a mood and illuminates your brand. Makitso® Displays is a leader in portable fabric light box display solutions for event spaces and can provide your staff with our awarding-winning WaveLight® Collection of light box displays, counters, towers and hanging signs.

The WaveLight® Collection comes in 4 unique display solutions: Inflatable, Backlit, Edge-lit or 360° Free Standing SEG Light Boxes.

Pump up your Promo
With the WaveLight® Air Counter setting up for your event doesn't get any easier than inflating your display and plugging it in. Go from flat packed to fully inflated in under 15 seconds. The perfect 360° visual marketing tool for product launches, food sampling, ticketing, retail counters, promotional displays, exhibition counters and more.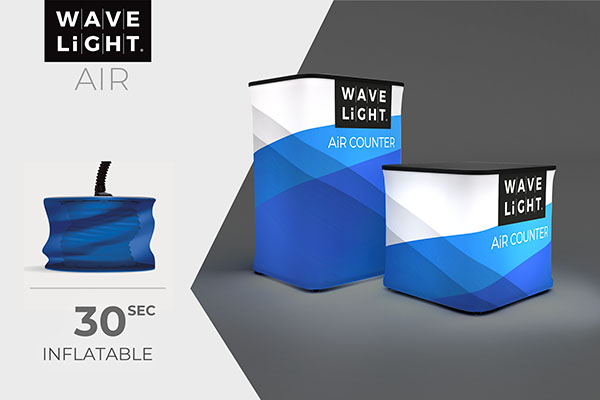 Ultra-thin. Ultra-bright.
The original WaveLight® Backlit Display is the thinnest backlit tension fabric display on the market. At just 2" thick you can place this free standing display wall in the tightest of spaces to create an ultra-bright, evenly-diffused backdrop to highlight your story.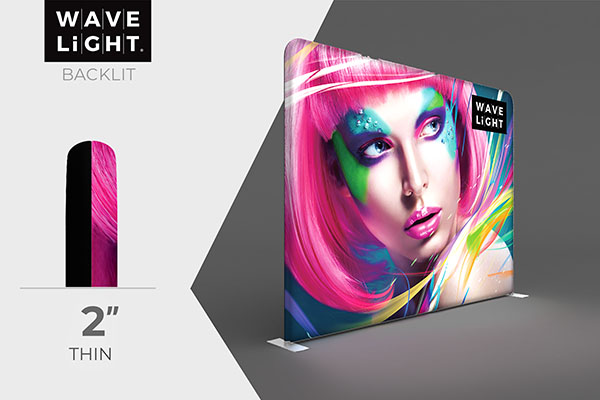 Infinite Possibilities
The WaveLight® Infinity is the first ever continuous Edge-lit SEG Modular Light Box Stand. The borderless SEG Infinity graphic stretches from edge-to-edge to create a true frameless appearance around the light box. Stand alone, connect together or mount to the wall - the possibilities are infinite.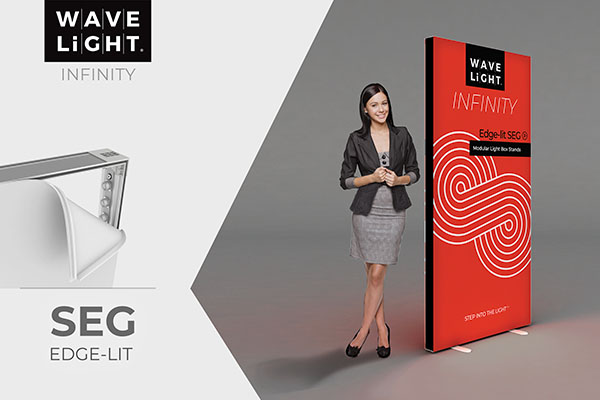 360° of Illumination
Breathe new light into your brand, exhibit, event or retail shop with the WaveLight® Casonara SEG Light Box Displays. This full range of customizable frames with 360° illumination provides more visibility for your brand and more places to present your ideas. From walls and counters to towers and hanging signs, we've got every angle covered.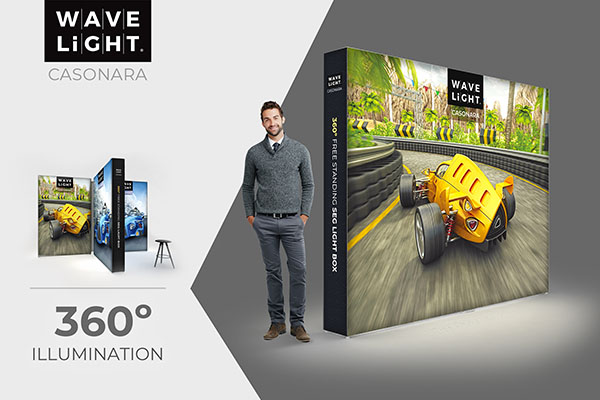 Whatever your story, budget or event size is, Makitso® Displays provides visually engaging light box displays so you can create connections and make more impressions.