Posted by Best Tradeshow Display on Mar 18th 2019
Trade shows open a window of opportunities for marketing and product promotions. You get to clearly showcase your products, introduce potential customers to your services, and build networks with other such companies in the industry. However, the real challenge comes up when you must display everything in the limited space you have. So, how do you attract visitors to your products with the space constraints in the limited time, and more importantly, how do you make your booth stand out in a sea of displays? Here are the latest custom trade show display ideas you could try.
Garden-like Setting

This generation is mostly found indoors. The concept of "outside in" is a treat for attendees after being "cooped-up" all day indoors. You can give an exquisite look to your booth by tessellating it with grass mats, carpets, garden furniture, and vines around the poles. Such a setting looks relaxing. People would want to take a seat and wouldn't mind spending some time listening to you talk about your services.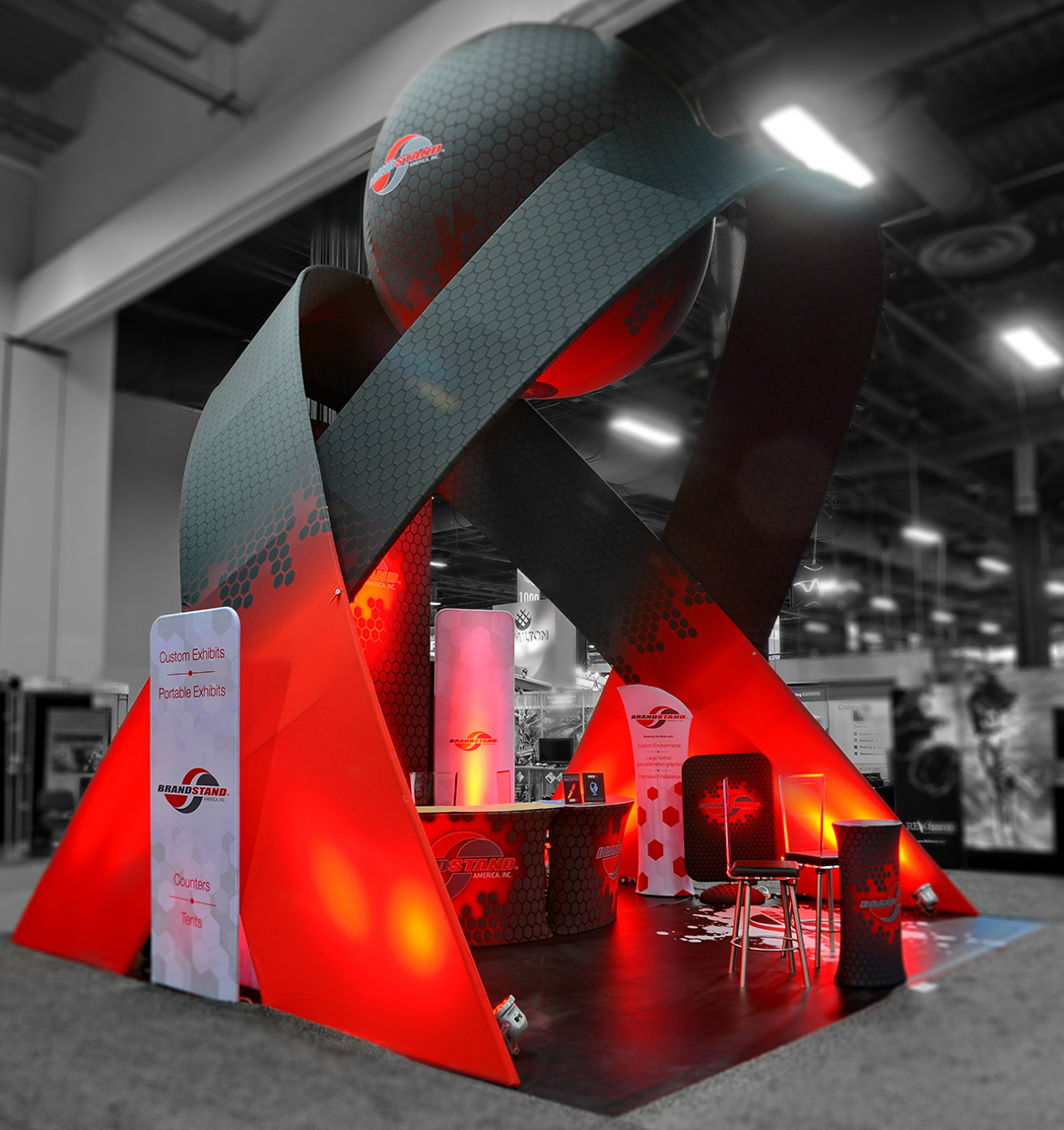 Photo Op Walls

One of the easiest ways to get people to your booth is to provide a fun photo opportunity. All it takes is a bold image. Your company's watermark on the photo will give your brand more exposure as people take pictures and share them on social media.
Cartooning

Apart from the usual AV displays and what not, it is a good idea to fill your booth's wall with hand-drawn illustrations of your products or services. This wouldn't require a big area but will surely enhance the look of your booth. It'll give it a whimsy touch, attracting more people to see what your cartoons are all about. You wouldn't need a great artist to do this for you. If you have a creative department, get help from them.
Cardboard

This inexpensive material can be used to create beautiful cut-outs of your logo or brand name and stick them to the walls as pop-ups. Another brilliant idea is to cut out a map of the area you provide services in and paint it in color that is in contrast with the walls of your booth. Paste the map there as a pop-up and light it up from the behind. It'll give an eye-catching 3D look and will surely attract more visitors. Moreover, cardboard is lightweight, recyclable, easy to assemble, and light on the wallet, too!
We hope these trendy ideas help you come up with the most exquisite trade show booth in 2019. If you're looking for help with custom trade show displays, let us know. Through our team of professional designers and engineers, we manage your project from design brief to completed build. Let's make something great together!